EDITOR'S NOTE: In a new series, ICS has invited life coaches from www.hireaprofessionallifecoach.com to share their motivational thoughts. Our first contribution is from Rhonda who is a Spiritual Coach, EFT (Emotional Freedom Techniques) Practitioner, Healer and Angel Therapist. Rhonda expresses herself through her blog at www.soulinthecityblog.com where she shares her spiritual journey, aspects of healing, and generally provides a space to nurture, guide and inspire growth, motivate, and deliver some thought provoking writing. Rhonda describes herself as a very questing individual, a spiritual seeker, on a lifelong spiritual adventure, and a creative spirit, with a love for music, the arts in general, spirituality and personal growth. She fills her life with walking, meditation and mindfulness. When Rhonda is not blogging, she is reading anything and everything on life-mastery and spirituality.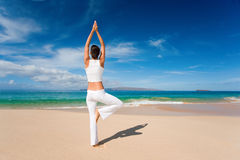 "Whatever follows I AM will come looking for you…"

–

Joel Osteen
To keep myself on track with this intention and to keep my I AMs in alignment with what I want and how I want to feel, this month I turned I AM into a creative game incorporating the alphabet. For example, when I'm doing my daily walk, I am going through the alphabet by rote and I add an I AM in alphabetical order! It's a kind of alphabetized I AM training so to speak. Along with the rhythmic left, right, left, right of walking, I do some I AMs in my head in alphabetical order. It's one sure method of empowerment, and also ensuring that my I AM cosmic ordering is desirable. The I AMs that I want to come looking for me!
I AM Amazing, Awesome, Amicable, Attractive, Admired, Angelic, Audacious, Articulate, Authentic, Alive, Animated, Ambitious, Active, Acting As If, Affluent, Artistic, Ageless, Abundant, Authentic, Attracting all that I need and more! I AM Anticipating great luck!
I AM Blessed, Beautiful, Bold, Bodacious, Brilliant, Bountiful, Brave, Bliss, Balanced…
Read the rest of Rhonda's inspiring blog here.
EMDR Coach offers a FREE 15 minute session to new clients. Contact Us to schedule it today. These sessions are only available via phone, email, text and Skype.