My name is Dr. Jean Pollack, Ph.D., and I am the founder of Innovative Counseling Services Inc. I had a rewarding career as a private practice owner in Pennsylvania for 25 years until one day I decided to follow my purpose and transition from clinical services to integrated depth counseling and life coaching. I've since moved to sunny Florida, where I work remotely with adults, couples, and families from all over the country, fulfilling a personal dream.
Education: Ph.D. in Integrated Health Science
License, Certifications & Awards: Licensed Psychologist, EMDR Therapist, EMDR Consultant, Conflict Mediator
Professional Activities and Memberships: APA, EMDRIA, IWWI
Author: Tango From Chaos to Creativity: How Multiple Personalities Emerge and Move Toward Integration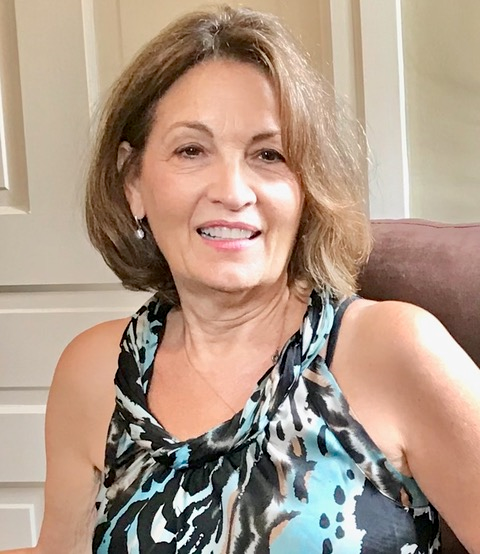 I take a holistic approach to my coaching and specialize in EMDR Therapy, Trauma Processing, TFT (Thought Field Therapy), Anxiety and Panic Attacks Therapy, Anger Management, Depression Therapy, Addictive Behaviors Therapy, Life Coaching, Anxiety, Life Transitions, Parenting, Relationship-Marriage, Self Esteem-Growth, and Women's Issues.
I blend modern medicine with a time-honored perspective of mind-body-spirit wholeness, traditional healing, and complementary alternative modalities which offer you a comprehensive personalized approach to your particular problem.
By applying complementary therapy approaches and techniques, including powerful EMDR (Eye Movement Desensitization and Reprocessing), we will uncover long-standing behavior patterns or negative perceptions that may be holding you back from experiencing a more fulfilling and meaningful life.
If you're looking for extra support and guidance through a challenging situation or you're just ready to move in a new direction in your life try our integrative approach.  Online video or telephone sessions are available for clients nationwide.
TANGO From Chaos To Creativity
How Multiple Personalities Emerge and Move Toward Integration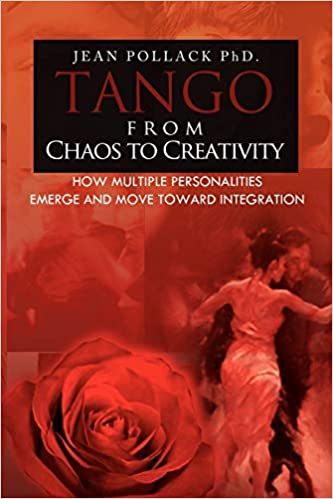 Jean Rothwell Pollack is a psychologist, mediator, EMDR certified therapist, and life performance coach who has a private practice in Pennsylvania. She teaches Mind Body graduate psychology courses in Los Angeles, CA. Having studied in Buenos Aires, Washington, DC, Maryland, and Philadelphia, she has been a student of ballroom dance and tango for more than twenty years.
This man's haunting story of devastating abuse evolves through years of therapy with me. Yet, as a work of creative nonfiction, the book shares the true life and healing of this man – his abuse, his words, and his poetry.
Throughout the pages,  Jacen's poetic descriptions are highlighted because they beautifully acknowledge his separate personalities and their communication and progression toward integration.
The book chronicles the patient's childhood memories of abuse and his complex way of coping which helped him to survive his ongoing abuse. The dialogue and relationship that develops among the parts is a soulful and rewarding "dance."
This book was written because Jacen's story had to be told. His words and poetry deepen one's understanding of the process of dissociation and offer hope to those who have suffered abuse.
Tango from Chaos to Creativity: How Multiple Personalities Emerge and Move Toward Integration is for anyone who has lost themselves and for the dancer in everyone who seeks truth, beauty, poetry, and connection. Furthermore, it is a story of hope – hope for everyone who has been hurt or abused.
The International Women's Writing Guild also features Tango from Chaos to Creativity.
BookAddict
A lyrical glimpse inside

This is an excellent book. The journeys inside the patient's mind and his past are given in detailed and poetic language, and are worth the price of the book alone. However, there is also some very good information about how the therapist worked with the patient using EMDR and "parts" (or "others")therapy, and it is written clearly and is easy to understand.
I would have liked more detail about the therapies, hence only 4 stars, so I am hoping this author will give us another book. This one is well worth the read.
J.B.
This book is well written and easy to understand

This book brings new light to the repercussions of childhood trauma as seen from the patient's and the therapist's perspective. His journey from chaos to wholeness is one that gives hope and appreciation as to the internal processes of the mind. In addition, Dr. Pollack's description of the therapeutic modalities gives understanding as to how EMDR works to integrate the different parts of the mind. The book is well written and easy to understand.
Susan
Tango, a wonderful book about survival and thriving

This is the amazing story of a man who comes to wholeness through work with his therapist. Dr. Pollack, his therapist, chronicles his journey from dissociative episodes and a feeling of separateness to a complete, whole personality. It is a moving, touching story of one man's efforts to find the creativity in life and to live in that creativity. The book is enthralling and gives the reader an uplifting experience thorough his own and Dr. Pollack's words.
RELATIONSHIP COACHING
We will work together to identify old patterns and unhealthy ways of communicating that may be causing barriers in your relationship and carve out a path to trust, closeness, and intimacy.
CONCIERGE COACHING
Personalized coaching to fit into your busy lifestyle.
MIND AND BODY COACHING
Free yourself from chronic pain and stress-related illnesses through mind-body therapies.
WELLNESS COACHING
Heal your mind, body, and soul by learning how to live a more holistic life.
INTEGRATIVE MEDICINE
modalities that focus on healing the entire person at the cellular level.
LIFE BALANCE COACHING
We will work together to find your ideal strategy for balancing work, family, and social life in order to live a healthier and more fulfilling life.
DEPTH LIFE COACHING
A therapeutic life coaching approach focusing less on pathology and diagnosing and more on strength affirmation and building, which is more positive and more focused on the present and future. 
THOUGHT FIELD THERAPY (TFT)
Thought Field Therapy is an energy-based form of treatment consisting of tapping on certain pressure points throughout the body to alleviate stress, pain, anxiety, and many other physical, emotional, and psychological ailments.