EDITOR'S NOTE: In our ongoing series showcasing life coaches from www.hireaprofessionallifecoach.com, this week's feature is Paula Quinsee's blog post on Imago Therapy. Paula is a Life, Health, and Relationship Coach who is passionate about being a catalyst for change and touching people's lives. You can find and follow her on www.ati2ud.com, FaceBook, and Twitter.
Divorce touches the lives of family members, communities, and society. Whether you are the one initiating the divorce or the one on the receiving end, the choice to separate will come with a number of unexpected effects and a range of losses for all involved. Complex emotions are experienced by all affected parties.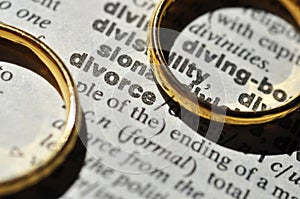 Conflict is often seen as a negative experience instead of an opportunity to learn and grow, not only as a person but also for the benefit of those around us. We experience conflict in all areas of our relationships, from our partners, to our children, our families and even our work colleagues.
When we treat the symptoms (versus the cause) of a situation, we often get caught up in the emotions of the situation instead of what is really going on for both parties involved. This results in us being caught in a repetitive cycle and, in time, we once again may be faced with the same or similar issues. When we focus on the core of a problem and utilize tools to help us master our own wellness and well-being, we are able to achieve a healthier outcome that over time instills lasting change.
With Imago Relationship Therapy, one gains an understanding of how we connect with a person as a result of an unconscious match between a mental image of our parents/caretakers, created in childhood (called Imago) and certain character traits of that person (our trigger points) shaping who we become, our thought patterns, and our behavioral traits.
Imago Therapy is an integrated therapeutic process for working with individuals, couples, families, and business colleagues to enhance relational health in the relationships they share. Based on the ground-breaking work of Harville Hendrix, PhD, Imago therapy is a wonderfully effective and safe approach for helping individuals grow into understanding themselves more fully so as to enable safe, honest communication and to facilitate the evolution of greater wholeness as individuals within any relational context. It provides individuals with a new perspective with which to look at their relationships and tools to facilitate growth and healing.
By learning new techniques from insights gained in Imago Therapy, one is better able to:
• Manage and resolve conflict more effectively.
• Lay the foundation for more positive and caring relationships.
• Create a safe and structured environment for the entire family.
• Understand the different stages of the Relationship Cycle that every relationship experiences
• Have more compassion, empathy and understanding for others.
• Discover "lost and suppressed" parts of yourself (from childhood).
For more information on Imago Therapy and how it can help you in all areas of your life, visit http://www.ati2ud.com.
We offer a FREE 15 minute session to new clients. Contact Us to schedule it today. These sessions are only available via phone, email, text and Skype.
© Photographer: Rui G. Santos | Agency: Dreamstime.com