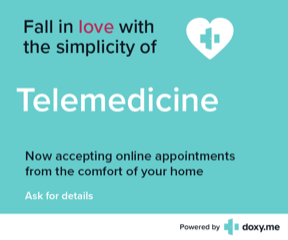 During this corona virus pandemic, I know that you may be feeling anxious, fearful, and maybe alone or isolated during this more uncertain time.
Starting this week, I will be responsibly delivering video or phone session therapy to you so that we can minimize the spread of the corona virus while maintaining therapy sessions.
Our sessions will remain the same. The difference is that you will have your therapy session in a safe, secure, convenient environment—within your home.
How to Prepare for Your First Video Session
If you decide on a video session, you will receive an email invite to join me in the virtual waiting room 5-10 minutes before your session. All you have to do then is click on the link, https://doxy.me/drpollack, to join our session. Here is a link to a video describing doxy.me if you have questions: https://www.youtube.com/watch?v=YfXdK4HoRyM.
Please do keep in mind: Phone sessions are also available if you prefer. I look forward to seeing you at your next appointment, whether by video or phone.
Finally, here is a recent New York Times article about social distancing, which emphasizes that social distancing is not social isolation.
I am here for you and will enjoy exploring this new way of meeting with you.