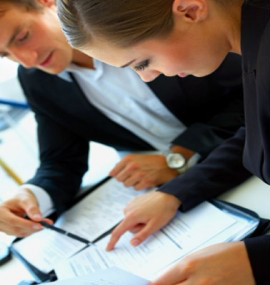 If you are deciding whether or not to divorce, there are abundant questions to ask yourself. Are the children going to suffer? Will I be able to manage financially? Have I done everything possible to keep this relationship together? In fact, answering these questions may lead to more questions until you feel plagued by stress and uncertainty.
This is a stressful time. Mediation and a collaborative approach can make this process much easier for everyone involved.
Mediation is the first step in discussing the present situation and the desired outcome with a neutral party, the mediator. The mediator will review the options with the party, then ensure that there are no barriers to the process such as abuse, safety issues or mental health concerns that may require further evaluation.
What is Collaborative Divorce?
Collaborative divorce is a new method of alternative dispute that focuses on reaching a fair solution for both parties. This choice is for people who want to reach an amicable agreement, and achieve peace and harmony as quickly as possible to move on with their lives.
If the couple agrees to respectfully agree, or to settle out of court, they will each be referred to a collaborative attorney who will provide the parties with information about how to proceed with collaborative divorce.
If you decide to divorce and want to maintain a friendly, respectful environment: schedule mediation first, then contact a collaborative attorney. This way you have discussed and solidified your goals with a mediator before involving costly lawyers, which may seem confrontational and create more argument than resolution.
The advantages of the mediation and collaborative divorce approach are:
You have more control over your divorce's outcome.
You are encouraged to compromise instead of having a judge make decisions about your life and family.
Mediation is less expensive and takes less time.
By being a part of the process, you will feel less stress and anxiety during the divorce itself. You will be working together to make your life and your children's lives easier and better for the years to come.
Learn more about conflict resolution on the Innovative Counseling Services website.
We offer a FREE 15 minute session to new clients. Contact Us to schedule it today. These sessions are only available via phone, email, text and Skype.
*Copyright Jean Pollack